Book of Abstracts A - D  
Speakers (in alphabetical order)
Soma Boronkay
University of Theater and Film in Budapest, Hungary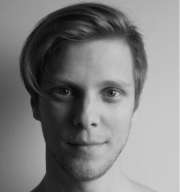 After Soma Boronkay graduated as a theatre dramaturg, he started his DLA-studies in the same year at the university in Budapest. He is writing his thesis about documentary theatre. He is researching the position of documentary theatre in the theatre history (for example in the 1920's in the USA, Erwin Piscator and the political theatre, documentary plays in the 1960's), but his main focus is the contemporary ways of the documentary theatre. How can we describe these performances, what kind of dramaturgy are they using, which are the main ways in documentary theatre in our time? Besides his research, he is also taking part in documentary theatre projects – as a dramaturg and as an actor.
E-mail: bysomagmailcom
The Contemporary Methods of Documentary Theatre
Documentary theatre has a significant presence in the theatre history of the 20th century. It always involves new ways of thinking about theatre. Nowadays, documentary theatre is the most revolutionary and innovative theatre form. Documentary theatre is much more than just using non-theatrical texts on stage. It works with all kind of texts (classics as well), movies, research, interviews, sound files and so on.
The former students of the University of Gießen (e.g. Rimini Protokoll, Gob Squad, She She Pop) are always pushing the envelope. They create new ways of thinking about theatre – both for spectators and for 'theatre-makers'. They are working with non-professional actors, and technology has a leading role in their performances. Spectators often pose the question: is it theatre or not? But the main question is (even for the artists who create documentary theatre projects): What is theatre today? Can we etablish (with documentary theatre) a new minimal definition of theatre?
Using theatre history and his experience in making documentary theatre, as well as the shows that he has attended as a viewer, Soma Boronkay tries to identify the main methods and working techniques of contemporary documentary theatre.
Alison Bowie
Concordia University, Montreal, Canada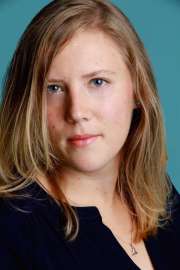 Alison Bowie is a PhD student in the Humanities at Concordia University in Montréal, Quebec, Canada. She achieved her Masters of Fine Arts degree in Dramaturgy from the University of Massachusetts Amherst (USA) and her Bachelor of Arts degree in History from Queen's University. She is currently Associate Dramaturg for SpiderWebShow. Alison is a dramaturg, translator, and artist educator. She worked as a Teaching Assistant throughout her three years at UMass Amherst and taught online, at the university, and as part of the Edinburgh Fringe Festival Summer Abroad program. She has also worked in theatre in both artistic and administrative roles for nearly ten years. While working at the Living Arts Centre (Mississauga, ON), she developed the French Educational Arts Program through a Trillium Foundation of Ontario grant and the program is now fully self-sustaining. Her primary areas of research are postcolonial studies, early 20th Century Québec theatre, pedagogical practices, and translation.
E-mail: abowie84gmailcom
Dramaturg-ing Interdisciplinary Doctoral Studies
In the devised theatre process, a collective of artists creates a performance around an idea, developing both story and script through the production process. The dramaturg in this process is both an artist and an archivist. These two postures require a dramaturg to be simultaneously within the creation process, and outside, as an active observer and producer of meaning. The dramaturg gives context to the work and the final performance through a record of the production process. But how do you record a creative process? What do you include and what do you leave out? How do you participate in the creative process and maintain critical distance in order to create a critically aware archive of the production?
These challenges mirror those that exist for interdisciplinary doctoral students, particularly those in the humanities with a focus on the arts. Their research needs to adapt and be flexible as they discover intersections between their various fields of study. There is no script, no singular path they all must travel. Interdisciplinary doctoral candidates focusing on theatre must have creation as an active part of their research. They must also fulfill the requirements of the Academy and meet the expectations of their intellectual peers. They need to simultaneously create and critically analyze the work they are producing. This paper investigates what happens when the experiential comes in conflict with the academic. What if creative and academic requirements are not the same? Can you exist simultaneously inside and outside the constraints of the Academy? How can I, as a working dramaturg, add depth, learning and self-reflection to my PhD program without losing sight of what I already know how to do? Is it possible for me to be a dramaturg not only in my creative process, but also in my doctoral studies?
Lukáš Brychta
Academy of PerformingPerformings Arts in Prague, Czech Republic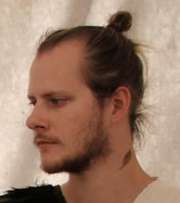 Lukáš Brychta´s main focus is on selected trends of contemporary theatre and performance practice. He applies the principles which are of theoretical interest to him in his artistic work as well. He graduated from the Theatre Faculty of the Academy of Performing Arts in Prague (DAMU), majoring in theatre theory and criticism. There he continues to study, with his doctoral studies focused on game aspects in the theatre and performance of the last twenty years. He mainly concerns himself with different forms of spectators' engagement, such as interaction and participation. During his master's studies he took part in the pilot programme Theatre Practice in Non-Traditional Spaces (Department of Alternative and Puppet Theatre, DAMU), and is now studying the direction and dramaturgy of alternative theatre at the same department, simultaneously with his theoretical doctoral studies. Lately, his main topic of interest has been so-called immersive theatre.
E-mail: luk.brychtagmailcom
Theatre and Game Studies
This paper focuses on the relationship between theatre theory and game theory. The author argues that in some kinds of contemporary theatre performances oriented towards audience participation, there are features which traditional Czech theatre theory (meaning the semiotic-structuralist school) cannot sufficiently capture. Therefore, he uses certain elements of game studies in the field of theatre which, in his opinion, provide new possibilities for description. This will be illustrated with respect to so-called immersive theatre, a highly interactive theatre form of the last fifteen years on which he has recently been working. Since the concept of immersion first appeared in the field of new media, combining different theoretical approaches allows him to analyse the immersive phenomenon and to define it in its theatre context more precisely (which seems helpful because of the decrease in the term's explanatory power). Immersion is not only a simple loss of psychological distance, but a combination of spatial (or physical) immersion in a mostly artificial environment and the spectator's conscious participation in the ongoing performance. The methodological approach applied here has been formed out of his own artistic work. This work has always influenced and been influenced by his theoretical background. His immersive theatre project, called l'Aviateur, originated in the course of theoretical research on the above mentioned topics and can therefore serve as a fitting example of joining theoretical views with artistic work.
Brigita Bublyte
Lithuanian Academy of Music and Theatre, Vilnius, Lithuania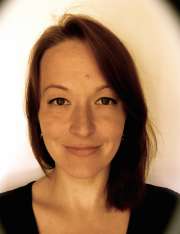 A singer, actress, artistic director and educator from Vilnius, Lithuania. Renowned in music, theatre and film, she graduated from the Departments of Solo Singing and Theatre and Cinema at the Lithuanian Academy of Music and Theatre. Brigita Bublyte has worked with famous Lithuanian artists such as theatre directors Eimantas Nekrošius, Jonas Vaitkus, Oskaras Koršunovas, jazz musician and composer Vladimiras Čekasinas, pianist Petras Geniušas, and many others. She has also participated in many international music and theatre projects in Japan, Spain, Germany, Finland, and Russia. These projects opened the path to her individual creativity. She has in-depth knowledge of traditional Japanese singing, as well as Mongolian and Indian singing traditions (known as throat singing or canto difonico and drhupad de cante, resepectively). Since 2008 she has focused on developing knowledge of flamenco singing and dance. Following her travels and studies in Spain, Brigita became the first Lithuanian "initiate" to introduce the secrets of cante jondo (the flamenco singing style) to Lithuania. Her new outlook has also enabled her to put Lithuanian ethnic music in a global context. She works as a singing teacher and as a coach for the coordination of voice and movement. While discovering other ethnic singing traditions, Brigita Bublyte continues researching and practising the traditional Lithuanian polyphonic songs (sutartines) that are the basis of her recent creative and academic activities.
E-mail: brigita.bublytelmtalt
Lithuanian showcase: Flamenco Meets Sutartines
is a presentation of Spanish and Lithuanian singing traditions and their interaction. The project brings together two musical traditions: flamenco and sutartines, archaic Lithuanian polyphonic songs. These two traditions are inscribed in UNESCO's list of Intangible Cultural Heritage. The similarity of Lithuanian folk songs and flamenco dance, guitar and songs has not been discussed or revealed in Europe until now. Both professionals and amateurs find this duo to be fascinating, peculiar and mind-blowing. This original art performance combines ancient Lithuanian and Spanish heritage, reveals the parallels between melody, voice, movement and lyrics, and finds common ground between these two art forms on a rhythmic and expressive level. "Flamenco Meets Sutartines" not only combines the traditions and cultures of the two countries, but also exposes the importance of transmitting singing and dancing traditions across different generations of artists.
Lithuanian students of singing and acting naturally accept the new experience of flamenco and rediscover the treasure of their own culture with unexpected enthusiasm. In a light, organic and playful way the students get to know the complicated rhythms, harmony and scales that are hidden in their own country's tradition.
Maja Cecuk
University of Barcelona, Spain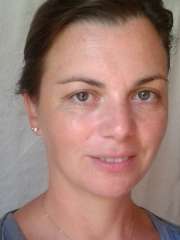 Maja Cecuk teaches at the Elisava School of Art and Design (University Pompeu Fabra, Barcelona). The theme of her classes is avant-garde theatre in the past and present, and she is writing a PhD entitled The Presence and Functions of the Digitized Image in Contemporary European Avant-Garde Theatre between 2008 and 2014, within the PhD program "History and Theory of Arts " for the Faculty of Art (University of Barcelona). She also has a Master's Degree in "Art Management in New Media Arts" and a degree in art history from the University of Barcelona.
E-mail: cecukmajagmailcom
Notes on absences in contemporary theatre "versus" the digital image
Attention will be focused on a fundamental issue: tensions between the live ontology of theatre arts and the mediatization of virtual technologies. The play The House in Asia by the Spanish company Agrupación Señor Serrano will be analysed. Released in 2014, it presents the story of Osama Bin Laden's capture and execution.
This young company – awarded with the Silver Leon Award at the Bienalle of Venezia 2015 – is known not only for its deep trajectory but for its very particular and powerful theatre language, as well as for its multimedia devices and performance techniques such as video projections, real-time video, videogames, virtual images, computer-created images, smartphones, and other digital techniques.
Its work is a powerful object of study in the search for the epistemological ontology of Theatre in the second decade of the XXI century. Its primary concern is presence and absence in the scene. The dramatic narrative is designed in a circular shape, beginning and ending in the same scene.
One of the oldest signs of human culture meets one of the most advanced technologies of the new century – the electronic image. The word and the body are in a new media and the image is the icon of this new order. How has this mix evolved?
Tomasz Ciesielski
University of Lodz, Poland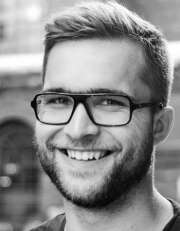 Tomasz Ciesielski is a performer, dancer, and theatre researcher. Since 2009 he has been a member of the Theatre Association ChOREA, and during this time he has worked on projects (workshops, performances) based on the experiences of Jerzy Grotowski, as well as ancient music and dance: Antic/Dance in Re-Construction 2010, Koguty, Borsuki i inne Kozły 2011, Oratorium Dance Project 2011 and other performances together with body, voice, and rhythm workshops. In 2011 he started working with Granhøj Dans (Aarhus, Denmark), a collaboration which resulted in the international productions Men&Mahler and The Rite of Spring Extended, both awarded the Reumert Prize for the best performance of the season. He is pursuing his doctoral studies at the University of Lodz, focusing on the anthropology of theatre and the possibility of applying neurosciences to dance and theatre studies. His research is entering the experimental phase. He is the author of the first monograph in that field in Poland – The Dance Mind: Dance and Movement Theatre in a Neurocognitive Perspective.
E-mail: ciesielski_tyahoocom
With the increasing capabilities of modern neuroscience, we know more and more about the structure and mechanisms of cognitive processes. This knowledge is increasingly being applied in theatre studies (Bruce McConachie, F. Elizabeth Hart, Steve Di Benedetto, Matthew Causey) and dance studies (Corinne Jola, Emily S. Cross, Ivar Hagendoorn). Most of them, however, concern the contemporary performing arts. It appears, however, that the latest concepts in the field of neuroscience may also allow us to re-interpret historical sources on the poetics of different kinds of theatre and to propose new comparative studies. This paper will primarily use the concepts of the embodied mind (George Lakoff, Mark Johnson) and the theory of neural simulation (Vittorio Gallese, Giacomo Rizzolatti). Both of these concepts allow us to perform a functional analysis of the creative process (not unlike empirical studies on cognitive processes), particularly concerning the relationship between movement and its perception. This knowledge will be used to reinterpret the techniques of Vsevolod Meyerhold, in particular his biomechanical exercises, and Oskar Schlemmer's concepts on performing arts such as strengthening/lengthening of the movement in architectural structure and the visual aspects of a theatrical performance.
Olga Věra Cieslarová
Academy of Performing Arts in Prague, Czech Republic
Olga Věra Cieslarová obtained her Bachelor's degree in Religious studies from the Philosophical Faculty of Charles University in Prague (FF UK) with a thesis on Tertullian's critique of theatre and games in the context of 3rd century Christianity. She is a graduate of the Academy of Performing Arts in Prague (DAMU), where she wrote a thesis on the Basel Carnival. This thesis won the annual DAMU dean's prize and in 2012 it was published as Fasnacht, v Basileji karneval. At present she is a PhD student at DAMU and is working on the dissertation dealing with masks and satire in the public space and the role of today´s carnevalesque rituals in Prague and Basel. She is well-known in Prague as founder and organizer of a satirical promenade called Velvet Carnival (Sametové posvícení). It is held annually, on the 17th of November (National Freedom Day). This project is directly inspired by the Basel Fasnacht and connects artists, NGO's, students and the public in their attempt to reflect actual social themes in a satirical way. She has a 2-year-old son and lives in Prague. Her dissertation How the masks dance in Prague and Basel will be accompanied by a documentary film (by Viola Ježková of FAMU) and should be finished in the summer of 2016.
E-mail: o.catlascz
Karl Meuli Might Cheer – About the Use of Masks in the Present Basel Fasnacht
This paper presents the author's research on the role of masks in the Basel Fasnacht, and their development during the 20th century, with special reference to Karl Mueli's theory of masks. He was a world-acclaimed anthropologist who lived and worked in Basel in the 1930s. Even though generally considered outdated due to its strong reductionism, his theory of masks (published in 1933) seems to hold some validity in the light of the development of the mask types and the use of masks within the framework of the Basel Fasnacht in recent years.
According to Meuli, the masked participants primarily represent ancestors who return from the Beyond to the world of the living. The purpose of their visit is to provide blessings for the future and to point out society's misconducts. It was the lack of tangible evidence for such a broad and general explanation that formed the core of the critique by other scholars. But in recent years, it has been possible to observe a certain shift in the use of masks during the festival. The original masks used to cover only the face of the individual. Lately, however, they grown so that they give an impression of something superhuman, as if they came from another world. Their character and also the way the masks are used (satirical social critique, marching at night, music, etc.) seem to justify Mueli's theory to a certain extent. Olga V. Cieslarová's research shows the development of a living urban ritual that not only asserts its place in modern society, but also keeps evolving, growing and is constantly being updated. And at the same time it is becoming a very archaic form.
Sebastian Cortes
University of Theatre and Film Arts in Budapest, Hungary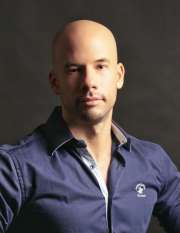 Sebastián Cortés graduated from the University of Theatre and Film Arts, Budapest, Hungary, in 2007. He has worked as a choreographer and a movement coach in musicals, drama, comedy and physical theatre in numerous theatres of Budapest and other Hungarian cities, as well as at the Milwaukee Repertory Theatre, USA. For the last six years he has been teaching movement and dance for acting students at the University of Theatre and Film Arts, Budapest, and at private drama schools. As invited trainer, he has given workshops at the Lithuanian Academy of Music and Theatre and at the University of Arts of Târgu Mureș, Romania. He has participated in various international workshops and conferences in Europe and South America. Currently he is a doctoral student at the University of Theatre and Film Arts, Budapest. He is conducting research on physical methods of actor training, including David Zinder's ImageWork Training, Stephen Wangh's Acrobatics of the Heart, the Suzuki Method of Actor Training, and his own method, based on movement improvisation.
E-mail: cortessebastianhotmailcom
Body and movement as a pedagogical tool for actor training
After over one hundred years of co-existence on stages all over the world, the aesthetical duality of ever-changing experimental theatre on one hand, and a predominantly realistic style on the other, still rules the way we think about acting in general. While realism never lost its leading position, the spread of post-dramatic theatre, a term that covers a limitless range of theatrical idioms and styles, is posing a growing challenge to actors trained mainly in Stanislavskian methods. How can actors be trained to deal with the task of re-creating theatre in every single performance they work on? Physical methods of actor training, being only apparently an alternative to Stanislavski's System, seem to provide a possible answer. The author believes that their growing popularity is due not only to the specific demands of 21st century theatre, but to an organic approach that successfully connects the three main tools any actor ever works with: Creativity, Emotions and Physique.
Research on the different pedagogical approaches to the craft of acting led the author to the recognition that even Stanislavsky himself was aware of the most fundamental principle of the physical methods, the integrity of the body and the mind, and trained his actors accordingly. For various reasons, today his legacy appears to apply a Cartesian dichotomy, forcing acting students to struggle with an artificial hiatus in their training. Thus the character of contemporary theatre and that of psychological acting both impose a need for detailed research into the principles, mechanisms, and effectiveness of physical methods, and above all, their possible place and role in the curriculum of academic acting training.
Julien Daillère
University of Arts of Târgu Mureş, Romania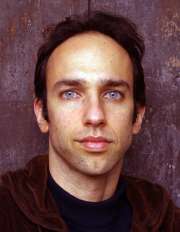 Julien Daillère (1979) was born in Lyon, France. Following graduation from the ESSEC Business School he began his acting studies in Paris with evening classes at the National Theatre of Chaillot. Following this he attended the acting classes of director Patricia Koseleff at the Teatro Pazzo (using the pedagogical methods of Jacques Lecoq). In 2006, he founded the theatre company La TraverScène to produce his plays Les contes de la petite fille moche and Je ne suis pas ta chose (2008 and 2010, dir. by Patricia Koseleff). In 2013, he directed Pont de Vernon, Impressions (Normandy Impressionist festival) and Hänsel & Gretel – La faim de l'histoire (which he also wrote) in co-production with the National Scene of Créteil (MAC). He is also the author of several plays including the short play Shakespeare and Cervantes, presented at the Czech festival Sněz tu žábu! in Prague in 2015 (dir. by Linda Dušková). Julien Daillère has also facilitated numerous artistic workshops and developed professional training workshops for artists and cultural mediators. He is member of the French playwrights' association Ecrivains Associés du Théâtre.
E-mail: j.dailleregmailcom
Julien Daillère's research is based on the premise that the theatrical creative process is organically comparable to the process of digestion. A detailed study of this metaphor should open new perspectives to various ways for both artists and spectators to think about contemporary theatre. It seems to the author that there is something like a vomiting impulse making its way through theatre today. By vomiting he means the expulsion of "undigested" content on stage. Displayed, arranged, enlightened, amplified, etc., but barely transformed into something different than that which was originally the subject of the artist's inspiration (a difficult personal story, the hatred of a political regime, collective trauma, etc.) and/or the artist's personal desire to expel that onto the stage.
Vomiting enables one to eject foreign matter that can not be digested. So, inherently, even in theatre, vomiting has virtues, but this behavior is now solidifying itself into a fully artistic practice. Why? Has this act of vomiting finally become inefficient? Or can pleasure intrinsically be found in repeatedly vomiting, and by whom? Isn't vomiting artistically counter-productive (especially in psychological realism, postdramatic and documentary theatre)? If vomiting is wrongly perceived as a form of digestion, what are the long term consequences of this illusion on the digestive/creative systems of artists and spectators?
Finally, taking inspiration from vegan and ayurvedic diets, we will try to find some ideas for theatre that would fully reconnect with creative theatricality and poetry. The author´s methodology will seek parallels between digestion and theatre, circling around the triad vomit/excrement/new matter and energy (digestion), interpreted on stage through presentation-expulsion/waste and drafts/representation-incarnation and movement (creation). He will refer to specific authors using this metaphor about art and will highlight the presentation with a play by Angelica Lidell.
Eva Daníčková
University of Hull, United Kingdom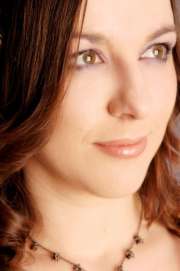 Eva Daníčková started her theatre career in Brno, the Czech Republic, in 1997. After relocating to the UK, she completed a Theatre Studies degree at London Metropolitan University and an MA in Advanced Theatre Practice at the Royal Central School of Speech and Drama. She has worked in London and internationally as a dramaturg and director (The Summer Shakespeare Festival Ostrava, Unity Theatre Liverpool, Etcetera Theatre Camden, Tristan Bates Theatre, The Horse Hospital, RADA and others), librettist (Tête à Tête Opera Festival) and translator of plays and prose (RCT International Residency, Royal National Theatre, Company of Angels, Czech Centre London, Aura-Pont and Dilia). Eva Daníčková specialises in translating contemporary Czech plays into English (Arnošt Goldflam, Petr Zelenka, Lenka Lagronová, S.d.Ch, Marek Horoščák and others). As a dramaturg-translator, Eva is always present at rehearsals of the translated play, facilitating a collaborative translation and fostering a creative relationship between the creative team involved with the translated play and the playwright. In 2014, she was awarded a full PhD scholarship by the University of Hull, where she is now pursuing a Practice as Research PhD in collaborative translation.
E-mail: E.Danickova2014.hull.acuk
Translating Contemporary Czech Plays into English: The Process of Transformation of the Play's Text into the Performance Text and Back through Collaboration
This presentation aims to outline the process and some of the research methods employed in a practice-led project of translating and performing the Czech play Z prachu hvězd (From the Dust of Stars) by Lenka Lagronová in an English-speaking environment. With an emphasis on the element of collaboration, she will map the journey from the first reading of the original text through dialogue with the playwright to the collaborative workshops/rehearsals, leading to a staged reading of the play at the University of Hull in June 2015. Particular attention will be paid to the relationship between the written text and its performance, as well as the mutually inter-dependant relationships between the playwright, the translator and the actors and other collaborators transforming the text/performance text which is at the centre of this collaboration.
As a nod to post-structuralist theories of intertextuality with no commitment to a fixed meaning, she will draw parallels between the ways multiple meanings are produced in time and space and the collaboration of several 'readers' of the text: the playwright, the translator (employing dramaturgical methods in her work), the actors working with the text in space, consultant collaborators, and finally, the audience. She will argue that rather than the translation being a 'fixed' product presented to the actors for rehearsals, the text is at the centre of a transformative cyclical process of discovery, involving several phases; from the initial reading and dramaturgical analysis and a dialogue with the playwright, to collaboration with the actors and external consultants, to creating a performance text for a staged reading, which in return helps to shape the text in its English translation.
Zane Daudzina
Latvian Academy of Culture, Riga, Latvia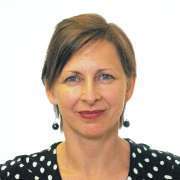 Since 2000, actress and oratory educator Zane Daudziņa has lectured at the Latvian Academy of Culture, working with budding actors and directors, and lately with cultural theory and management studies students and nascent contemporary dance choreographers. From 2005 to 2010, Zane gave stage oratory masterclasses to Polish students at drama schools in Cracow, Wroclaw and Warsaw. Her lecture courses include "Stage Oratory and Methodology", "The Practical Skill of Speaking", "Public Speaking" and "The Voice in Motion". She has improved her teaching skills at the University of Latvia (2005). As a Master of Philology and Arts, she has improved her professional skills by attending major international masterclasses, such as: the Artist Accelerator Team organised by ARTLAB (Denmark), the workshop "Action and Words" by actor Tage Larsen at the Odin Theatre in Holstebro (Denmark), the workshop "Voice as a Motor of the Body" at the Passepartout Foundation's Summer School in Utrecht (The Netherlands), the workshop "Using the Voice on the Stage" at the Amsterdam – Maastricht Summer University (The Netherlands) and the workshop given by actor Zygmunt Molyk (Experimental Theatre – Laboratory by Jerzy Grotowski) in Riga. Assistant Professor Zane Daudziņa is also a second year student in the LAC arts doctoral programme, where she is conducting ongoing research into stage oratory in Latvia, working on a doctoral thesis entitled Stage Oratory in the Context of the Cultural History of Latvia.
E-mail: zanegobagmailcom
The Latest International Trends in the Development of the Art of Onstage Oratory in Latvia
Since the 1990s when Latvia's independence was restored after the fall of the Iron Curtain, culture and art have experienced a rich infusion of global experience. However, there has been a lack of analytical research in Latvian theatre art as to the state of onstage oratory in Latvia. Traditionally, the basic concept of "onstage oratory" has been interpreted as the orator's specific set of linguistic and paralinguistic means of expression, which determine the impact of the actor's oratory on the viewer. However, nowadays, in explaining the term "the art of onstage oratory", one must include a system of visual signs. Paralinguistic signs, in particular, belong to the oldest instruments of an actor's art.
Therefore, this study considers the opinion of semiotician John Whitmore, which stresses the multi-dimensional nature of the play as a manifestation of art. Historically, the art of onstage oratory originally developed not through our own creation, but mainly through the translation and adaptation, examination and compilation of the experience of other countries. In both its practical aspect and as a set of acting skills that can be methodically developed, onstage oratory in Latvia has not been an original manifestation exclusively characteristic of Latvian theatre. It differs from the experience of other countries in accordance with the idiosyncrasies of the sound of our language and draws on the intensity, rhythm, style, taste and melody typical of our mentality.
In this paper, onstage oratory is analysed as the specific and effective quintessence of silence, noise and verbal music, which can be interpreted in two ways: first, as a precise reflection of the lexical meaning of a word; second, as a variation on the idea espoused by the text, as interpreted by the director and performed by an actor. Bearing in mind the current relevance of the subject, the study of the latest international trends in the art of onstage oratory could make a significant contribution to the general Latvian cultural scene.
Kyriaki Demiri
Aristotle University of Thessaloniki, Greece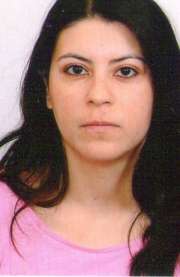 Kyriaki Demiri was born in Thessaloniki, Greece. She has a B.A in French Literature and in Drama Studies (School of Drama, Faculty of Fine Arts, Aristotle University of Thessaloniki). She also has a M.A in Literature and Theatre Theory (grade excellent) and she is a PhD candidate in the Department of Theatre, working on Elfriede Jelinek's plays. She is the only Greek researcher of Jelinek's work. Her thesis, which is about to be completed in 2016, studies the political aspects of Jelinek's theatre, focusing on gender issues and its relationship to ancient Greek drama. Currently she is teaching German and German-speaking theatre in the School of Drama, Aristotle University of Thessaloniki. She has also worked as a coordinator of the cultural program in the School of Modern Greek, Aristotle University of Thessaloniki and as a drama teacher at public primary school. She has authored several publications and attended conferences and lectures. In March 2014 she participated in the International Symposium "Machen Sie was Sie wollen! Autorität durchsetzen, absetzen und umsetzen", organized by the Universities of Lyon and Saint-Etienne, and in November 2014 in the 5th Panhellenic Conference of Theatre Studies (University of Athens, 8–12 November). In 2013, she received a three-month DAAD Fellowship in Munich for German language lessons. In 2014, she was selected by the Goethe Institute of Thessaloniki to participate in Theatretreffen Berlin as part of the "International Guests Group".
E-mail: demirikyahoogr
Within the framework of this conference, the author would like to present a contemporary play, using up-to-date methodology. She will use, as a point of departure, Elfriede Jelinek, the well-known Austrian playwright and activist, winner of the 2004 Nobel Prize of Literature, and she will focus on Das Lebewohl (The Farewell). This is a play that brings to light the political events of her country, and particularly the coalition between Austria's conservative party and the extreme right-wing party that ended in the formation of a new government. Jörg Haider, the charismatic leader of the extreme right, is Jelinek's protagonist, who, by interspersing fragments of Haider's speech thoughout the play, introduces the new ideological framework that has arisen and threatens Europe.
In her presentation, she will first focus on the idea of self-sacrifice for the homeland in order to show how this myth establishes a tradition that influences the formation of gender images. In the context of the specific play, she will show how Haider takes advantage of this long tradition of cultural representations and creates a military rhetoric that, based on notions of masculinity, seeks to bolster the "heroic spirit" and ensure its continuity. Furthermore, she will show how Haider succeeds in securing male power through a plethora of images and symbols, as well as through a language full of patriotic formulas.
Dita Pytlíková Dvořáková
Janáček Academy of Music and Performing Arts in Brno, Czech Republic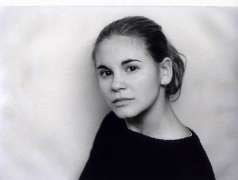 Since completing her studies at the Zlín Film School and the Department of Theatre, Film and Media Studies in Olomouc, Dita Pytlíková Dvořáková has devoted herself to film and television production, dramaturgy and newscasting. In the year 2008 she studied at the Copenhagen University Dance Studio. Since 2009 she has taught at Janáček Academy of Music and Performing Arts in Brno, holding numerous workshops and lectures. This year she is studying at the University of Salzburg (prof. Nicole Haitzinger).
E-mail: ditadvorakovapostcz
Intermediality and projection typology in dance theatre
Her paper on the use of projection in dance theatre tries to offer a suitable typology that would make analysis more accurate and thus help us understand such a complicated phenomenon as this. To do that, she will use several performances. Dance theatre and the art of performance have proved to be essential media for experiments; their ambiguity as compared to opera or drama theatre means that they are open to individual artistic expression. Looking for a suitable typology, Dita Dvořáková Pytlíková was inspired by the concept of intermediality as defined by a German theoretician Uwe Wirth. This concept proved to be a useful starting point for distinguishing the different ways stage art and projections can co-exist.
She has applied this typology to several performances. It has proved to be useful both for dance theatre and performance, even though none of the performances fit into one single category or type. All the productions have combined various types, one of which proves to be the main type in this or that particular performance. No category is a given, unchangeable type; all of them have been developing and thus changing. They vary; they are perfected, overcome, and even lampooned. Thus, her typology may seem a bit simplistic as its roots are in the concept of intermediality. Nevertheless, it brings us several advantages: it provides us with basic terminology to describe the use of projection in dance theatre; it can be a useful perspective for describing this phenomenon and it also helps us identify the overlaps between different media. Finally, she would like to point to the fact that this typology primary applies to postmodern and contemporary dance theatre and performance.